Based on the size of our classrooms and building, we are planning to reopen school on a hybrid schedule that would allow half of our student body to attend classes in person, in socially-distanced cohort "pods," and the other half of our student body to participate in synchronous remote learning.  This A/B schedule is flexible to accommodate the transportation needs of our sending districts.
Because the in-person hybrid model is built around a 100% remote A/B synchronous model, we will be able to pivot seamlessly to a 100% remote learning environment.
On virtual learning days, students will be required to participate in all remote learning activities and classes and will be required to complete assignments. Student expectations will be determined by the teacher within parameters established by the school.
Attendance will be taken at both on-site and virtual learning days.
Student work will be graded.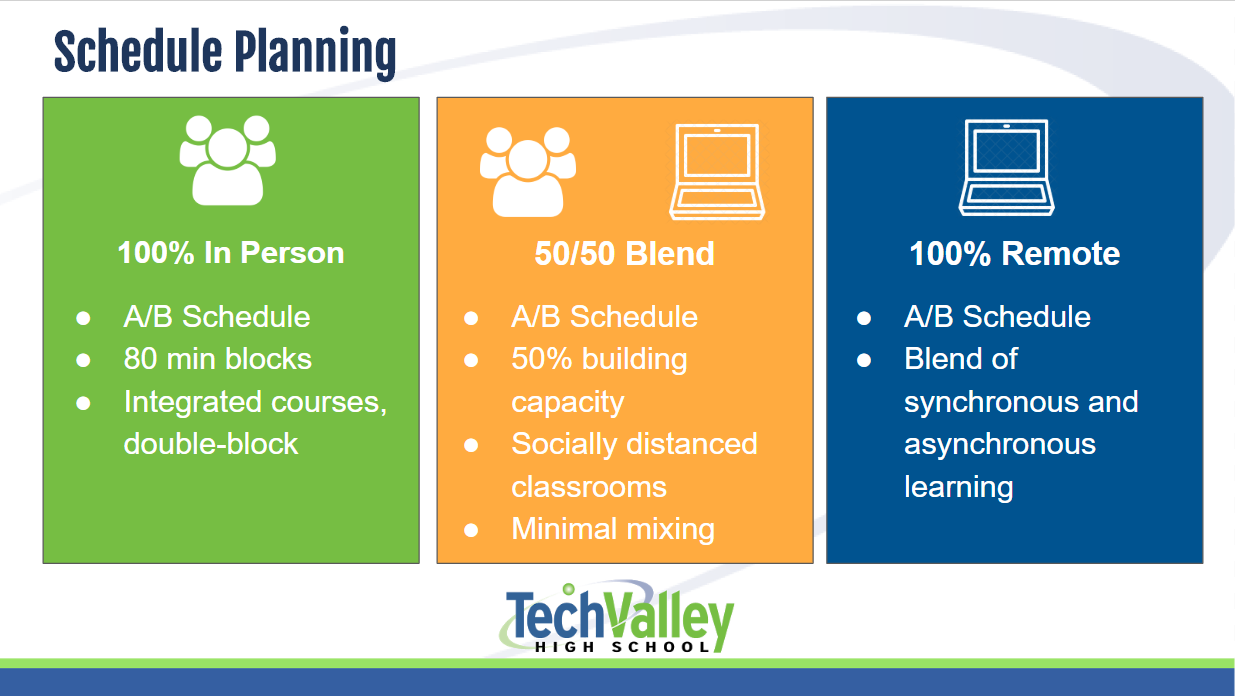 For information about how school schedule information will be communicated to students, families and staff members, visit the Communication/Family and Community Engagement section of our reopening plan.