Administration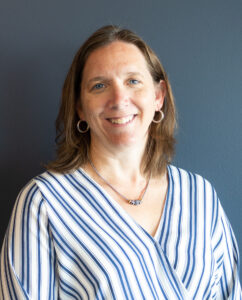 Dr. Amy W. Hawrylchak
Chief Academic Officer/Principal
ahawrylchak@techvalleyhigh.org
Amy Hawrylchak joined TVHS as principal in January 2021. She began her career in education as a Spanish and French teacher, and assistant principal in the Boston area. She moved back to her hometown, Guilderland, in 2010. Amy worked as an assistant principal at Guilderland High School prior to coming to Tech Valley. She holds a bachelor's degree from University at Albany, master's degree from Harvard University, administrative certificates from Cambridge College and Canisius College, and a doctorate in educational leadership from The Sage Colleges. Amy's dissertation was on teacher agency, which helped her transition to Tech Valley, a school where agency is valued.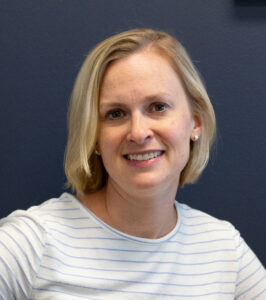 Sarah Fiess
School Outreach Coordinator
sfiess@techvalleyhigh.org
Sarah started working at TVHS in the summer of 2016; she works with middle school students, runs our camp programs, and provides professional development to teachers in our region.  She holds degrees from The College of New Jersey and Teachers College at Columbia University. She earned her School Building Leadership and School District Leadership certificates from the College of Saint Rose. She was formerly an English, Social Studies, and G&T teacher at Grover Middle School in her home state of New Jersey, and later an English teacher, coach, and Director of Literacy at the Albany Charter School Network. She currently serves as the Affiliate Director for New York Future Problem Solving. Sarah lives in Valatie with her three children.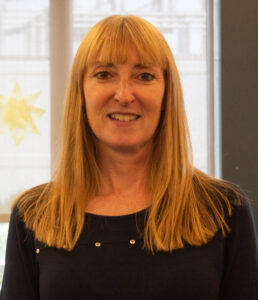 Lorinda Jensis
Administrative Assistant
ljensis@techvalleyhigh.org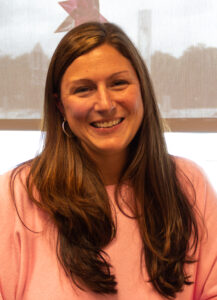 Laura Lee
Counselor
llee@techvalleyhigh.org
Laura joined the TVHS community in 2016. She holds a BA in Psychology from Russell Sage College and MA in Professional School Counseling from Sage Graduate School. Laura has many years of counseling experience. She has worked in residential settings, public and private schools.  Laura enjoys spending time with her husband, two children and dog, Ella.
Kim Whelan
School Nurse
kwhelan@techvalleyhigh.org
Teachers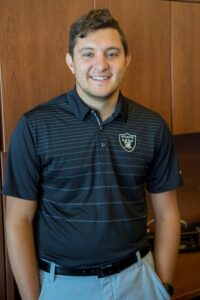 Andrew Betor
Physical Education/Health
abetor@techvalleyhigh.org
Andy Betor became the Physical Education and Health Teacher at Tech Valley High School in 2018. Betor graduated from Springfield College in 2013 with a Bachelor's degree in Movement and Sports Studies with a Concentration in Physical Education. In December 2017, he graduated with his Masters in School Health Education from the Sage Graduate Schools. Andy has experience working with a wide range of grade levels, with prior substituting experience in various districts along with teaching PE and Health at the Hebrew Academy of the Capital District, which was a K-8 school. He also has experience being the director of Ropes Courses through the Albany JCC, facilitating groups ranging from campers to businesses.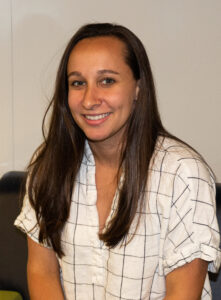 Catherine Eisele
English
ceisele@techvalleyhigh.org
Catherine "Cat" Eisele joined TVHS in the summer of 2019. Eisele graduated from SUNY Oneonta with a dual degree in English and Education in 2015. She then took her first full-time position at Cornwall Central Schools as a long term leave replacement for High School English before leaving to pursue her Masters in TESOL (Teaching English to Speakers of Other Languages) at the University College of London (UCL) in London, England. While overseas, Cat taught at Roding Valley High School, teaching English, Reading and Drama, before graduating with her MA and moving back to the states in December 2017. In 2018, she moved to the Capital Region to teach at Broadalbin-Perth High School, teaching two college courses as well as 10th grade for a year before finding her home at TVHS. Eisele currently co-teaches the 9th grade Global Humanities class, 11th Grade Inventing America class and Freshman Seminar. After school, she co-advises the school's Drama group and GSA (Gender and Sexuality Alliance).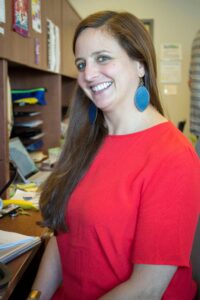 Jennifer Ezzo
Social Studies
jezzo@techvalleyhigh.org
Jenny Ezzo joined TVHS in 2014. She teaches Global History and Cultural Anthropology. She previously taught Social Studies at W.E.B. Dubois High School in Brooklyn, New York where she worked to develop a curriculum rooted in local history and social justice issues. She interned with the National Parks Association to create inquiry-based unit plans for the Tenement Museum in New York's Lower East Side. Jenny is passionate about the potential of social studies to inspire students to be informed, empathetic and engaged global citizens. Before teaching, she managed restaurants in Brooklyn and studied Japanese martial arts. She holds a BA from The University at Albany in anthropology and a Master's in secondary education from Brooklyn College.
Brad Hale 
Teaching Assistant
bhale@techvalleyhigh.org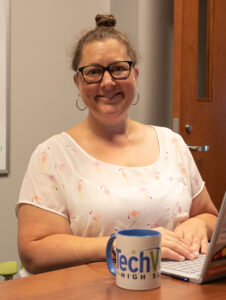 Danielle Hemmid
Special Education
dhemmid@techvalleyhigh.org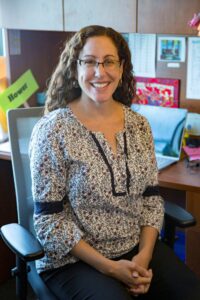 J. Lana Hower 
English
jhower@techvalleyhigh.org 
Lana Hower, of Albany, joined TVHS for the start of the 2009-10 school year. She previously worked at the University Heights High School in the Bronx where she taught English through project-based learning. She also taught at University Neighborhood High School in New York City, as well as New York University and LaGuardia Community College. She has a Master's and Bachelor's degree from the New School for Social Research and an MPA from New York University.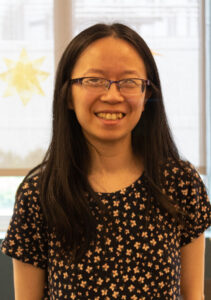 Sophia Hsia
Mandarin Chinese 
shsia@techvalleyhigh.org 
Sophia Hsia (Hsia laoshi) joined the TVHS family in 2011 after previously teaching music/band and Mandarin Chinese around the Capital Region. A dual-certified Chinese and Music teacher, she obtained Music Education (BA) and Piano Performance (MA) degrees from Crane School of Music at SUNY Potsdam and a Chinese MAT degree from Union Graduate College (now Clarkson University). Sophia also works with exchange professors, college interns/student teachers, and representatives from TVHS' sister school, Tianjin High School No. 41, organizes cultural events and arranges international trips to China. She helps out with the school play/musicals and co-advises a culture club, SOCA. A Taiwan native and 20+years resident of Albany, Sophia appreciates and enjoys learning about different cultures. She lives near Guilderland with her husband Chen and daughter, Odelia. She enjoys teaching, playing music/piano, spending time with people, traveling, baking, eating good food, being involved in church ministry and learning in general.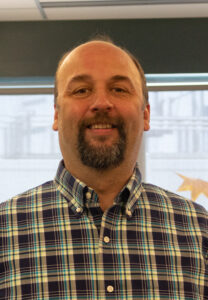 Jason Irwin
Math/Computer Science
jirwin@techvalleyhigh.org
Jason Irwin is a Mathematics and Computer Science Teacher at Tech Valley High School and has extensive work experience in mathematics, engineering, and business. Jason is a native of the Tech Valley Region, holds a BS and MBA from Rensselaer Polytechnic Institute, and obtained his teaching certificate through Siena College's NCATE Accredited Certification Program. Jason is the Treasurer of the Tech Valley High School Association, and the Treasurer and a founding member of the New York Capital District Computer Science Teachers Association chapter.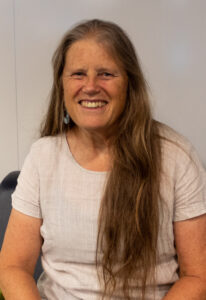 Jean Kerr
Special Education
jkerr@techvalleyhigh.org
Jean joined the Tech Valley community in the fall of 2018 as a special education teacher.  Having taught for over 25 years in a variety of public and private schools, Jean has vast experience in co-teaching in English and Math, providing differentiation and modifications and writing support. Jean graduated from Princeton University with a degree in American History and Cultural Studies, and SUNY New Paltz with a Master of Science in Special Education.  Outside of school, Jean enjoys running, hiking, cycling and hanging out with her dogs.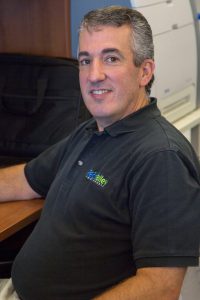 Thomas Morrill
Social Studies
tmorrill@techvalleyhigh.org
Tom is passionate about helping young people make informed and reasoned decisions for the public good as citizens of a culturally diverse, democratic society in an interdependent world. Tom, of Ballston Spa, joined TVHS for the start of the 2009-10 school year as a social studies teacher. He is a former entrepreneur and owner of an IT consulting firm. He previously taught in the Ballston Spa and Bethlehem schools. He graduated from Union Graduate College with an MA in Social Studies in Grades 7-12, and the University of California with a BA focused on public policy.
Jennifer Muirhead
Art
jmuirhead@techvalleyhigh.org
Jennifer Muirhead is the visual arts teacher and I-term Business Liaison at TVHS. She has been teaching at Tech Valley since 2014. Jennifer embraces the opportunity to work with students and show them how accessible art really is. She believes all students have the ability to create meaningful art once they are taught some basic skills and are allowed to explore their own path and choices for the creative process. Jennifer also works directly with a variety of business partners to set up enriching experiences for students during I-term, Project Partnerships and Senior Projects. Previous experience as a sales manager in the telecommunications industry and various other roles in the business sector have given her the skills to facilitate these opportunities for students. Jennifer holds a BA in Art History from SUNY Purchase and an MAT in Art Education from Sage Graduate School. In her spare time, Jennifer is also a professional photographer.
Scott O'Leary
Social Worker
soleary@techvalleyhigh.org
Scott has worked with children and adolescents for 23 years in public school, private practice, and residential settings.  Scott earned his bachelor of science degree from SUNY New Paltz and his masters degree in social work from SUNY Albany.  Scott lives in Valatie with his wife, son, and daughter.  Scott enjoys music, coaching, and  dogs.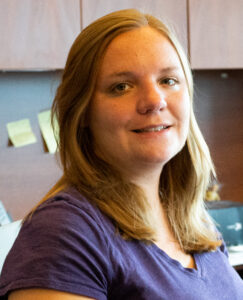 Ashley Phillips
Science
aphillips@techvalleyhigh.org
Ashley joined TVHS for the start of the 2018-19 school year. She previously worked as a museum educator and outreach coordinator at the Children's Museum of Science and Technology and has taught at RiverRun Montessori School. She holds a BS in Biology from SUNY Albany and an MA in Teaching from SUNY Empire State College.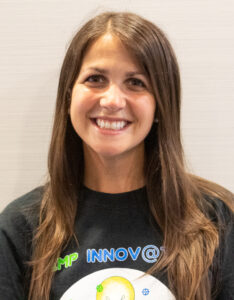 Jessica Stewart
Special Education
jstewart@techvalleyhigh.org
After receiving her Initial Teaching Certification in 2013, Jessica began teaching middle school mathematics. Since then, she's had experience as both a Math and Special Education Teacher, and has developed significant expertise in working with students with developmental challenges. Jessica's experience as a special education teacher has taught her how to assist students with a range of needs to be successful in a general education setting. She has knowledge and experience in differentiating instruction, behavior management, and adapting lessons so the goals are attainable for all students. Jessica's current position is as a Consultant Special Education Teacher for grades 9-12. Jessica assists in teaching mathematics workshops and works with students to help them achieve their academic goals. Outside of school, she enjoys crocheting, running with her dog and playing in a shuffleboard league.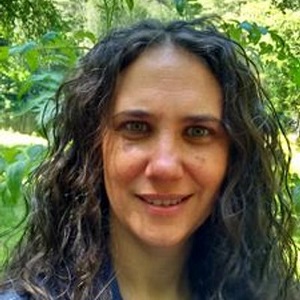 Michelle Sweeny
Math/Science
msweeny@techvalleyhigh.org
Michelle Sweeny is a founding teacher of TVHS. She is certified in both physics and mathematics and has significant experience in teaching integrated mathematics and science. She served as department chair for science at St. Joseph Hill Academy in Staten Island, where she taught for ten years and helped initiate a one-to-one student laptop program that significantly changed teaching and learning there. She has taught all levels of high school science and math, including AP Physics and calculus. She has coordinated numerous student projects integrating mathematics, science and technology. Michelle holds a BS in Physics from Wagner College and an MSEd in secondary science education from the College of Staten Island. She is a certified New Technology Network PBL trainer who enjoys sharing her knowledge and learning alongside other teachers.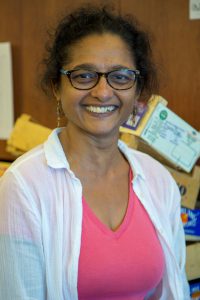 Varada Pandya-Vaughan
Math
vvaughan@techvalleyhigh.org
Varada has taught pre-elementary students and middle school students, but her heart is in teaching high school. Over the course of her 20-plus year career at the high-school level, she has taught classes ranging from pre-Algebra to college-level Calculus. Her background in Special Education has helped her to reach and teach students with a range of needs and learning modalities. She has developed the skill to differentiate instruction, meeting the learners at their level and helping them understand math concepts numerically, graphically and analytically. Varada has also been a teacher trainer, sharing her knowledge of edutech and best practices with colleagues in the region. Besides teaching Mathematics, she is also the founding mentor of the FIRST Robotics program at Tech Valley High School which provides students with opportunities to use their 21st Century skills in an exciting, fast-paced and challenging robotics competition.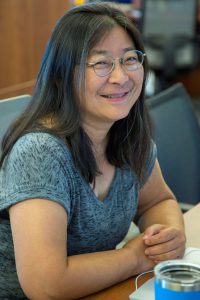 Diana 'Dee' Weldon
Biotechnology and Chemistry
dweldon@techvalleyhigh.org
Diana 'Dee' Weldon has taught at Tech Valley High School since Fall 2009.  She teaches Bioengineering, Chemistry, Forensic Science and Nanoscience. Bioengineering is integrated with Regents Living Environments. Diana earned a Bachelor's of Science degree in Chemical Engineering from MIT and worked for GE for 17 years.  She received her Master's of Science in Education degree from the College of Saint Rose. Diana has presented at several conferences, both local and national, and believes that a strong STEM foundation is important for the future of our young people.