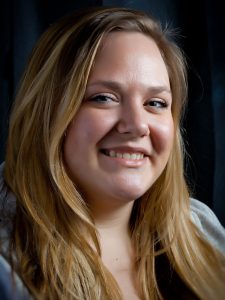 Earlier this June, Tech Valley High School was named a Golden Achievement Award winner as part of the National School Public Relations Association's 2017 Communications Contest.
NSPRA's Golden Achievement Award is the second highest honor given by the organization and recognizes exemplary work in all aspects of school public relations, communication, marketing and engagement.
TVHS was honored for its entry, "Profile of a Tech Valley High School Graduate: Addressing an issue of school identity," which profiled the school's recent campaign to identify and clarify exactly what TVHS is to its stakeholders.
Public Information Specialist Heather Nellis submitted the campaign on behalf of the school.
"On the cusp of its 10th anniversary, an independent review of Tech Valley High School trumpeted the school's success but uncovered an issue of consistency in its perceived school identity," Nellis wrote in the contest entry.
To help address the issue, a workgroup consisting of Nellis, TVHS Principal James Niedermeier and several faculty members came together between March 2016 and March 2017 with the goal of identifying and clarifying to stakeholders exactly what TVHS is and what it is not. Based on its research, the group decided to use a series of targeted communications tools, including a school brochure and video series, to deliver key messages about the school and its programming.
The brochure highlighted various attributes of a TVHS graduate and was mailed to school boards and superintendents throughout the area. The video series featured student interviews and covered themes such as collaboration, technology literacy, self-direction and global stewardship among other topics. Videos were strategically shared by Nellis during recruitment season on the school's website, monthly e-newsletters and social media.
The result of the "Profile of a Tech Valley High School Graduate: Addressing an issue of school identity" campaign was an overwhelming success, as evidenced by a survey administered to potential students and their families during recruiting events. Approximately 65 percent of respondents had an accurate perception of TVHS based on the workgroup's identified key messages—up from only 32 percent before the campaign materials were launched.
"Capital Region BOCES gave me the opportunity to attend the 2016 NSPRA conference in Chicago, where I saw the impressive caliber of work created by school communications professionals nationwide," said Nellis. "It is humbling to be included in those ranks and be recognized by my peers for this award. The campaign was a team effort undertaken by everyone at Tech Valley High School. I want to thank the dynamic students who shared heartfelt comments about how TVHS has prepared them for success, as well as the dedicated administration, faculty and staff who work so hard to give the children an innovative learning experience. This is an award for all of us."