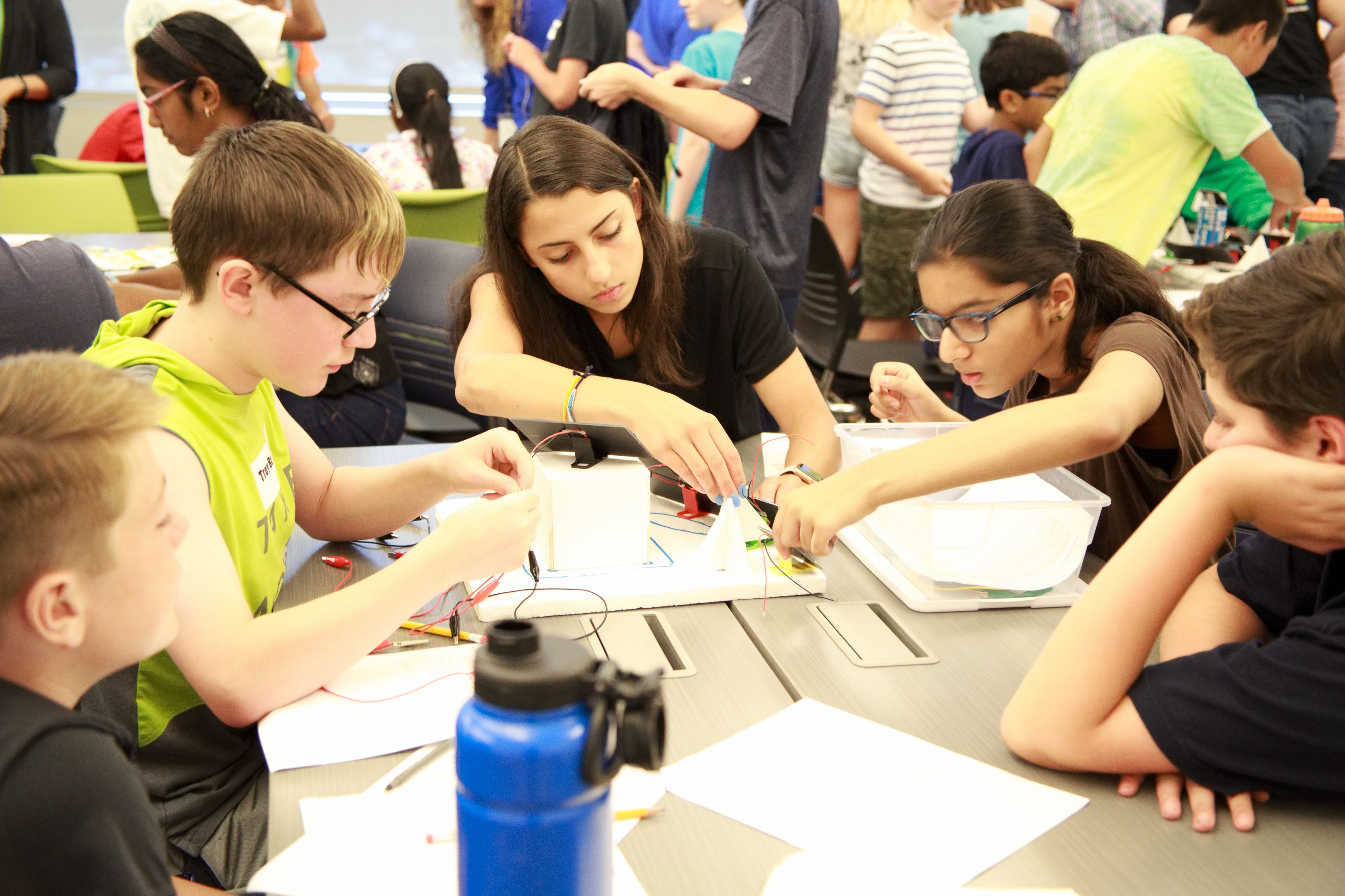 Registration is now open for Camp Innov@tion at Tech Valley High School this summer! Camp is open to students currently in grades 6 or 7. Campers will work in teams to develop innovative solutions to a real-world problem in a project-based learning context. Student teams will present their solutions on the last day of camp.
This year, there are three weeks available to choose from:
Technology Innovations (July 15-19)
Biomedical Innovations (July 22-26)
Transportation Innovations (July 29-Aug 2)
The daily program is based out of Tech Valley High School and will include off-site fieldwork opportunities for students as they explore innovation in our region. The Technology Week focuses on emerging technologies in the area and the Biomedical Week explores topics related to health sciences.  Transportation Week will explore new ideas in vehicles and infrastructure. Students learn hands-on skills relating to electronics and CAD while developing new ideas to approach issues in fields as varied as robotics, green energy, and infectious disease.
The cost of camp is $150 for the five full days of camp (8:30am-4:00pm). Scholarships are available. Register online here. For more information, contact camp director, Sarah Fiess at 518-862-4958.