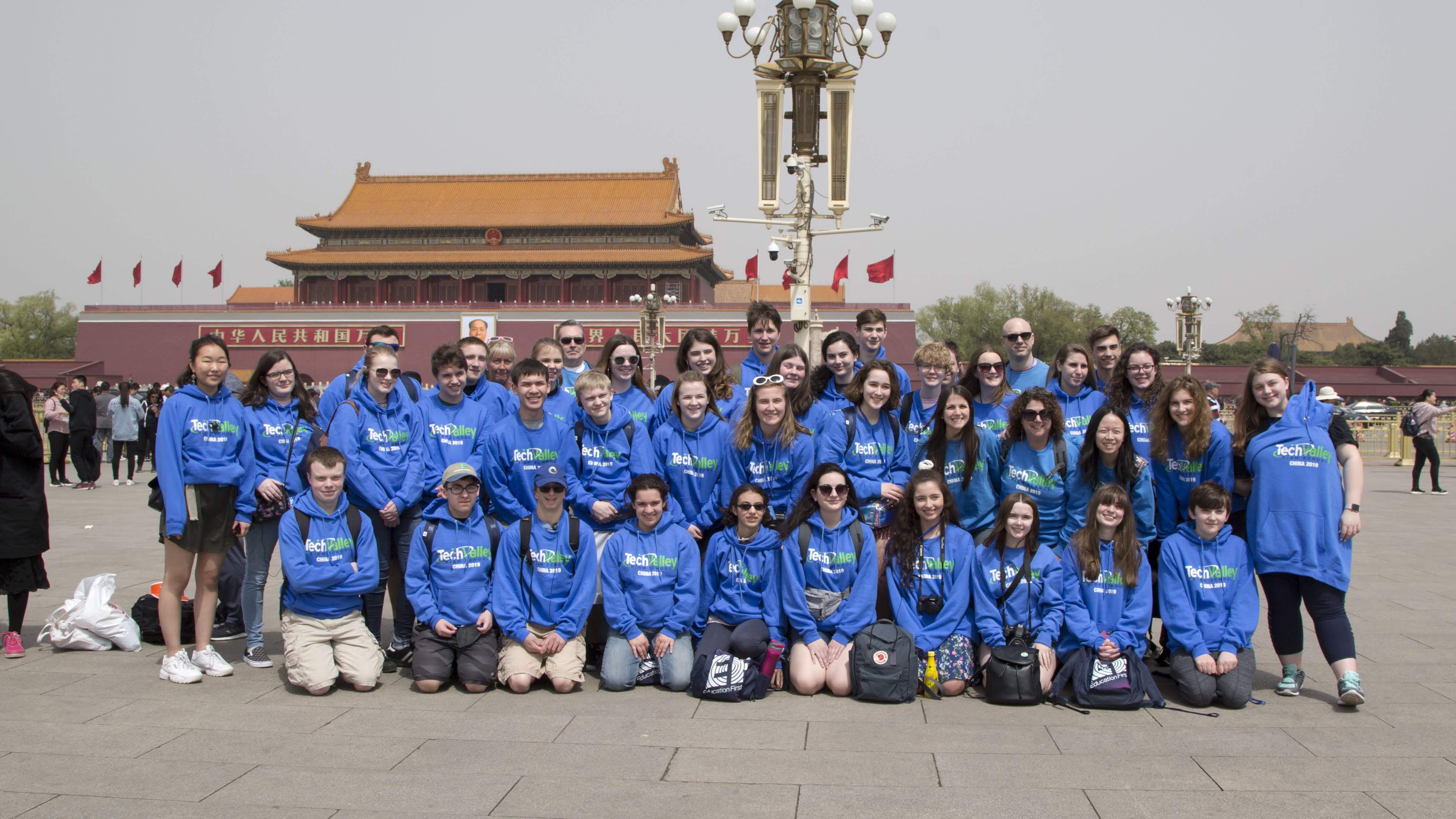 Tech Valley High School's biennial trip to China brought 36 students and 6 chaperones to three Chinese cities for 10 days from April 13 to 23. The trip is designed to take students out of their comfort zone and use the language they've learned in school. All TVHS students take at least two years of Chinese.
The group visited Beijing, Shanghai and Xi'an, where they visited global attractions including the Great Wall, the Forbidden City and Tiananmen Square and participated in dozens of cultural activities including a traditional tea ceremony, visiting the Summer Palace, bike riding on the city wall of Xi'an, learning calligraphy and exploring street bazaars.
Also on the itinerary was a visit to a middle school, where TVHS students interacted with Chinese students in an informal setting. Principal Jim Niedermeier said while students on both sides had difficulty communicating, they instantly connected with each other and wanted to talk about various pop culture icons.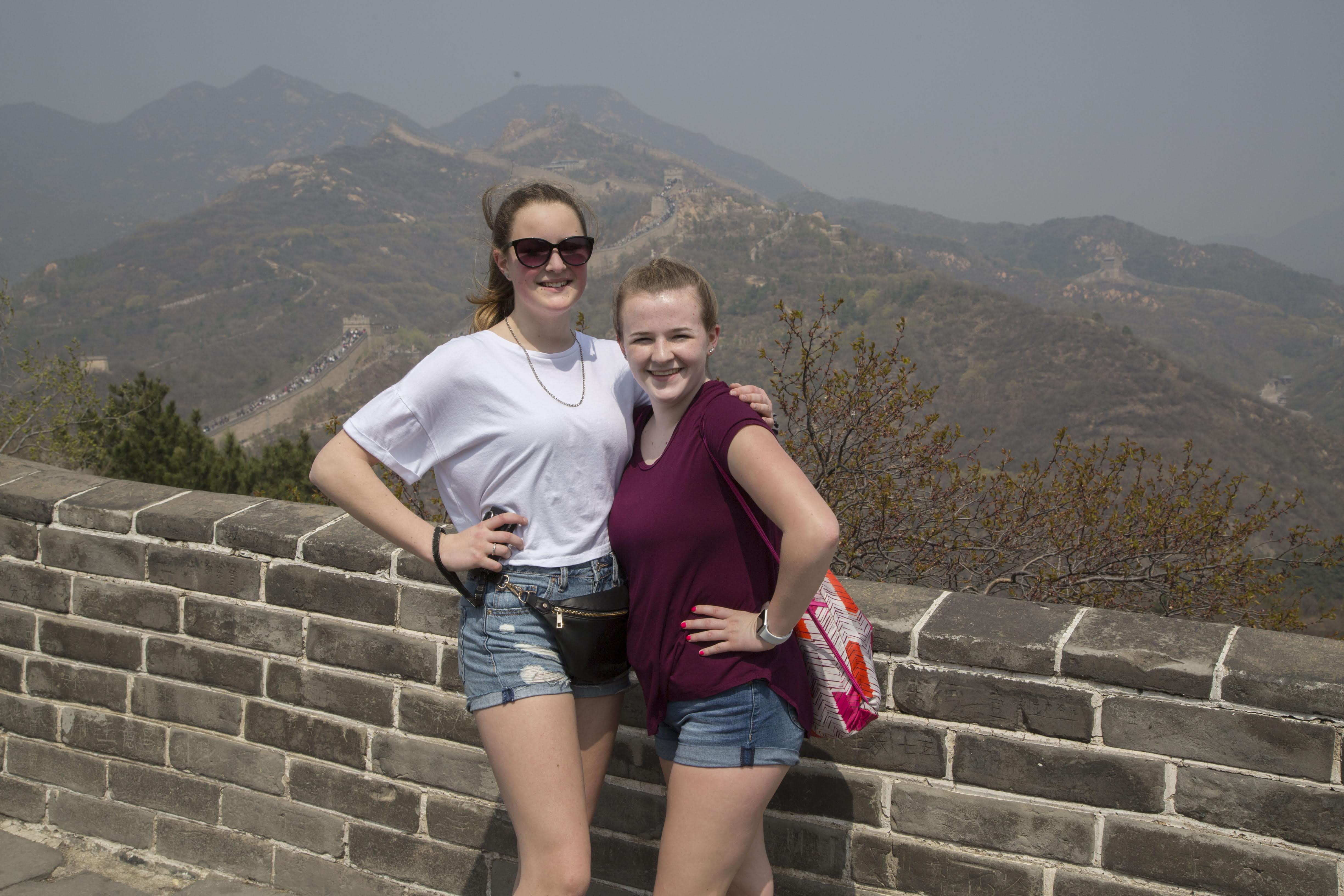 The first thing all the students understood was a mention of singer Justin Bieber, which led to both groups singing together.
Niedermeier says giving students this opportunity is important to help them experience what "real life" is like.
"It's important to make students feel a little uncomfortable and see how they react when they have to use the tools they've learned here when they are out of their comfort zone."
More important than the world famous landmarks were the smaller moments when students were able to interact with the Chinese people and really experience Chinese culture.
The next trip will take place in 2021, and the goal is to have students stay with host families to get an in-depth look at Chinese life.