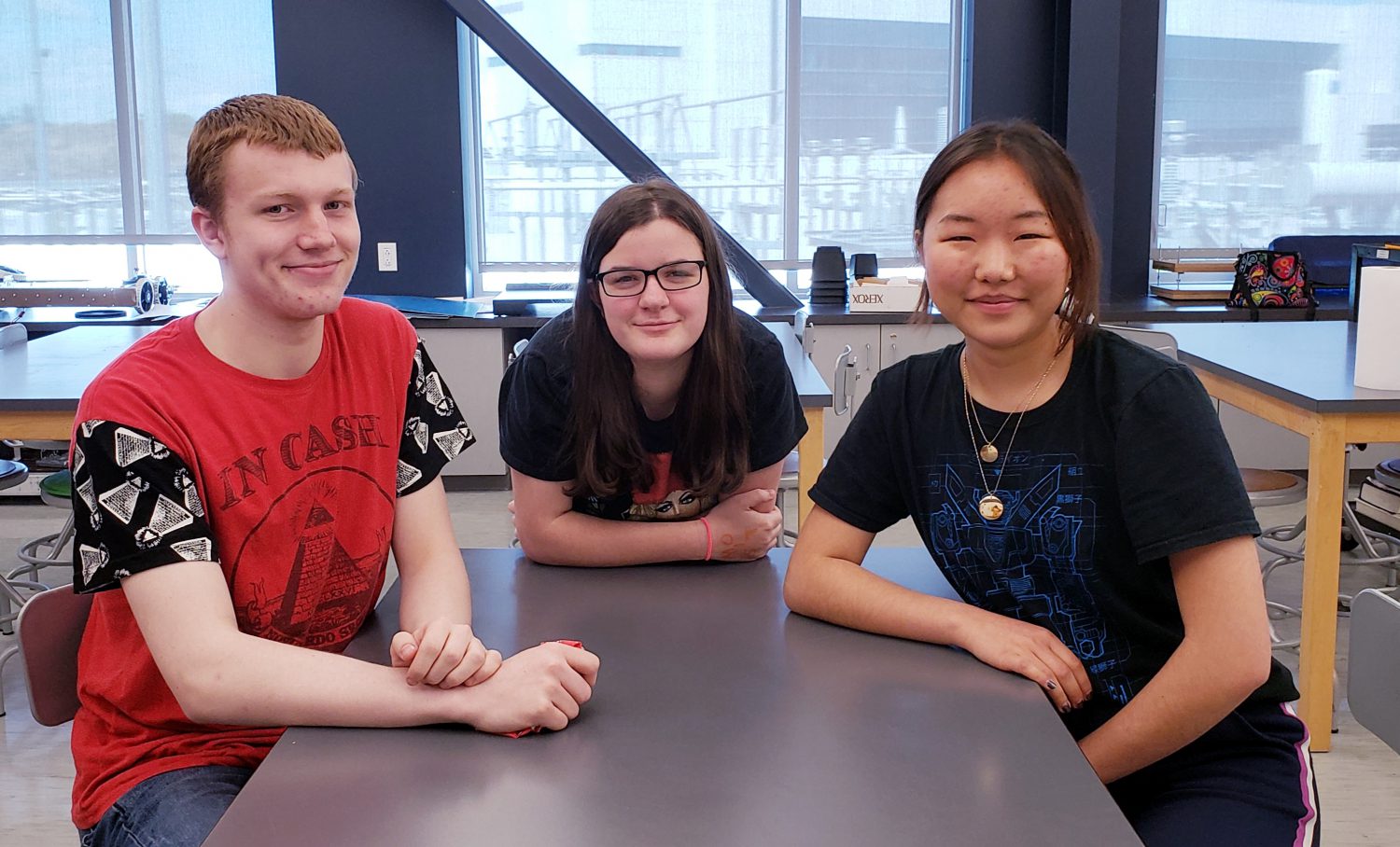 TVHS Nanotechnology students were recently selected as a finalist in the Spellman High Voltage Electronics Clean Tech Competition. Teams from over 40 countries entered the competition this year in the largest competitor pools in eight years. Entries could be submitted in either Resource Preservation or Mitigating the Effects of Climate Change.
The team of Purevsuren Batdorj, Lauryn Warner and Noah Higgins advanced to the finals after being selected as a semi-finalist earlier this month in the "Mitigating the Effects of Climate Change" category. The team will create a prototype of their solution and then go to New York City for the competition in July.
The contest calls for students to identify a specific issue, analyze and explain it in detail, and design a solution to mitigate the negative impacts of climate change. The team chose to develop a solution to expedite oil spill cleanup using nanosponges attached to the back of a fleet of boats to collect the oil after a spill.
Out of all submissions, 60 were chosen as semi-finalists (30 from each category), and 20 were chosen as finalists (10 from each category). Finalist teams are given a $200 stipend to develop their prototype and will present their solutions to a live panel of judges. In each category, the first-place team will win $10,000, second place will win $7,000, third place will win $5,000, and teams in fourth through tenth place will each win $1,000.
The Clean Tech Competition is a unique, worldwide research and design challenge for pre-college youth. The program encourages scientific understanding of real-world issues and the integration of environmentally responsible energy sources. Each year, the Clean Tech Competition addresses an issue that is grounded in core technological competency areas and focuses on the next great engineering challenges. The competition is designed to foster a deeper understanding of STEM (science, technology, engineering, and math) related concepts, recognize outstanding talent, and prepare the next generation of globally competitive innovators.
The Clean Tech Competition is a program of the Center for Science Teaching & Learning (CSTL).